I was putzing around in the garage making a bracket for some extra LED brake lights listening to Bob Seeger.
Cut to the length I wanted and drilled ready to mount I gave it a hit of spray primer.
Waiting for that to dry and the thought of a 3 / 4 / 5 day ride floating around my brain it was an opportune moment to check the front brake pads.
18-6 in the manual I have described an easy process.
Can do that one handed, tied behind my back with my eyes closed.
TOP TIP
Loosen the 2 pad pins before removing calipers!!!
Loosen the 2 pad pins, remove left caliper and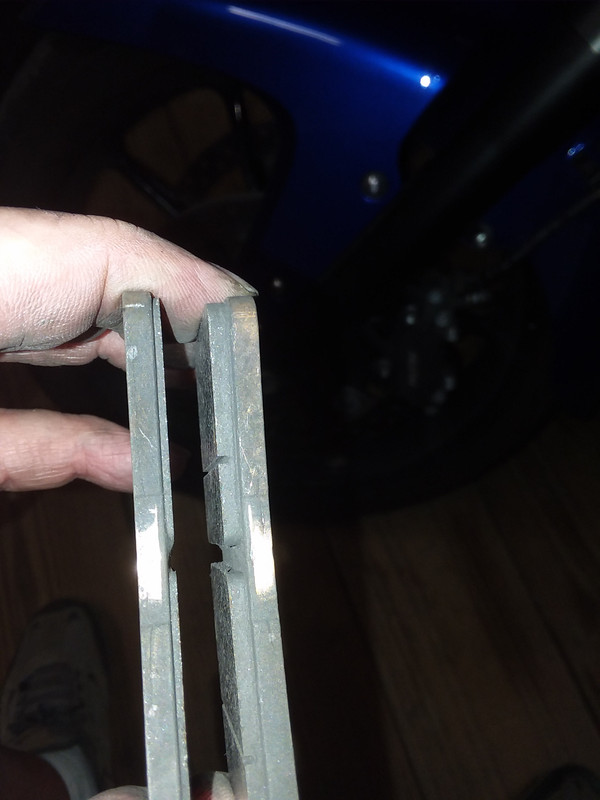 Not much meat left on the inside pad.
other caliper was nearly the same.
I was tempted to put a new pad where the thicker pad was and put that pad where the thin one was.
All pistons cleaned. Sixity brand pads installed. Quick test ride down the street I live on.
All is good.