I Just received and installed my new Vario Touring Screen from Twisted Throttle.
http://www.twistedthrottle.com/mra-...es-cruisers-enduro-and-dual-sport-motorcycles
Requires the MRA HK mounting kit which still required the rods to be cut very short. I went with the Gloss Black since you really don't look "through" the screen. Nice quality and installation is a breeze. The upper air deflector is adjustable to tune the amount of air and the direction over the riders head. It is also supposed to help reduce buffeting.
I have not had a chance to ride it but it looks like it should do a good job of reducing wind on the upper body and at least partial head. The style still looks sporty but functional. I think I will be very pleased with it.
I'll give a review after I get a chance to ride it. Nasty cold weather in store for the next several days.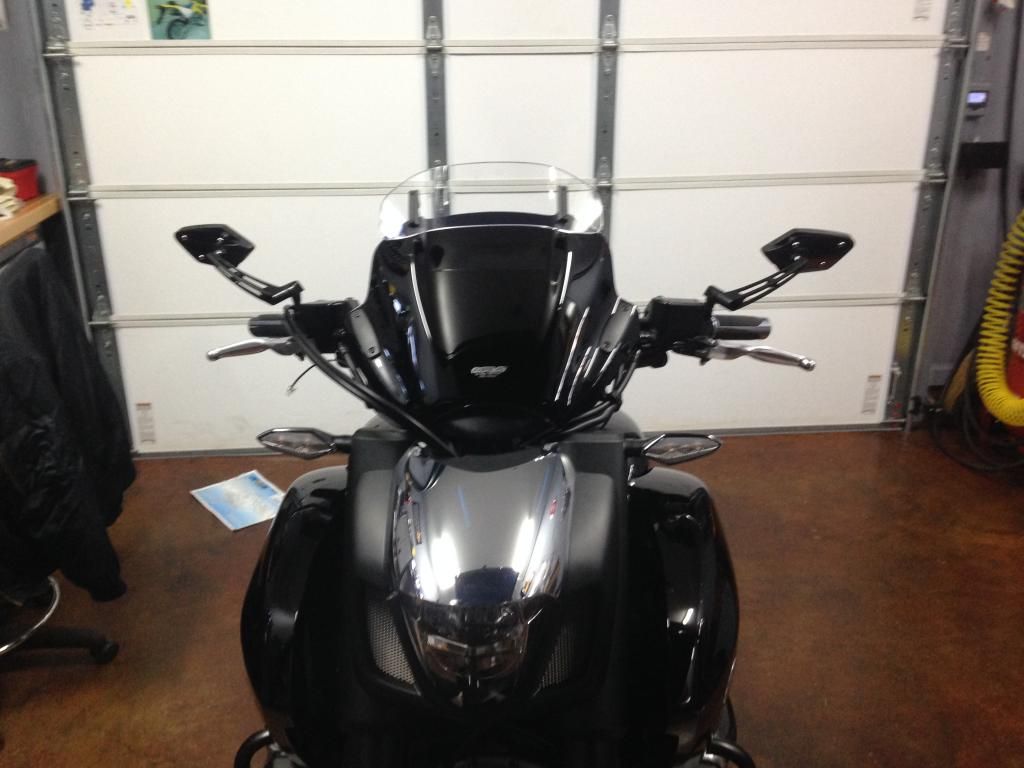 deflector lowered :