Discussion Starter
·
#1
·
I went and bought myself a set of black F6B rear saddlebag guards to see if I could install them on the Valk. The ones on the F6B are installed horizontally, but there is nothing on the Valk to bolt them to, like that.
I took off the plastic cover and noticed that there is a place to bolt something to the frame. You can see the hole in the top-center of the picture just below the fender.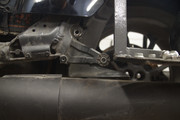 I decided to put them on an angle and welded up some brackets to hold the one end and bolted it to the mounting spot under the plastic cover.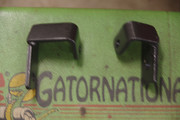 I connected the other side to the exhaust mount with a 1/4" spacer to keep the guard away from the exhaust.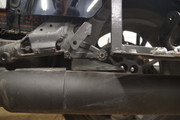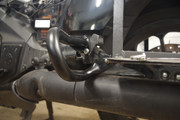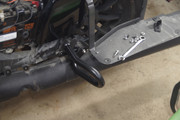 I put the bags back on and they look pretty good.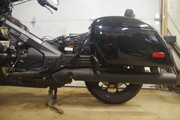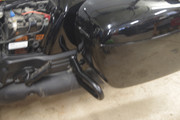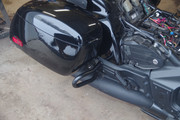 They are on pretty good and will protect the bags if the bike falls over. In a crash, well, I doubt much will stay on anyways. It was a good project to keep me busy over the holidays and the guards were cheap. I got them on eBay for $34.