Discussion Starter
·
#1
·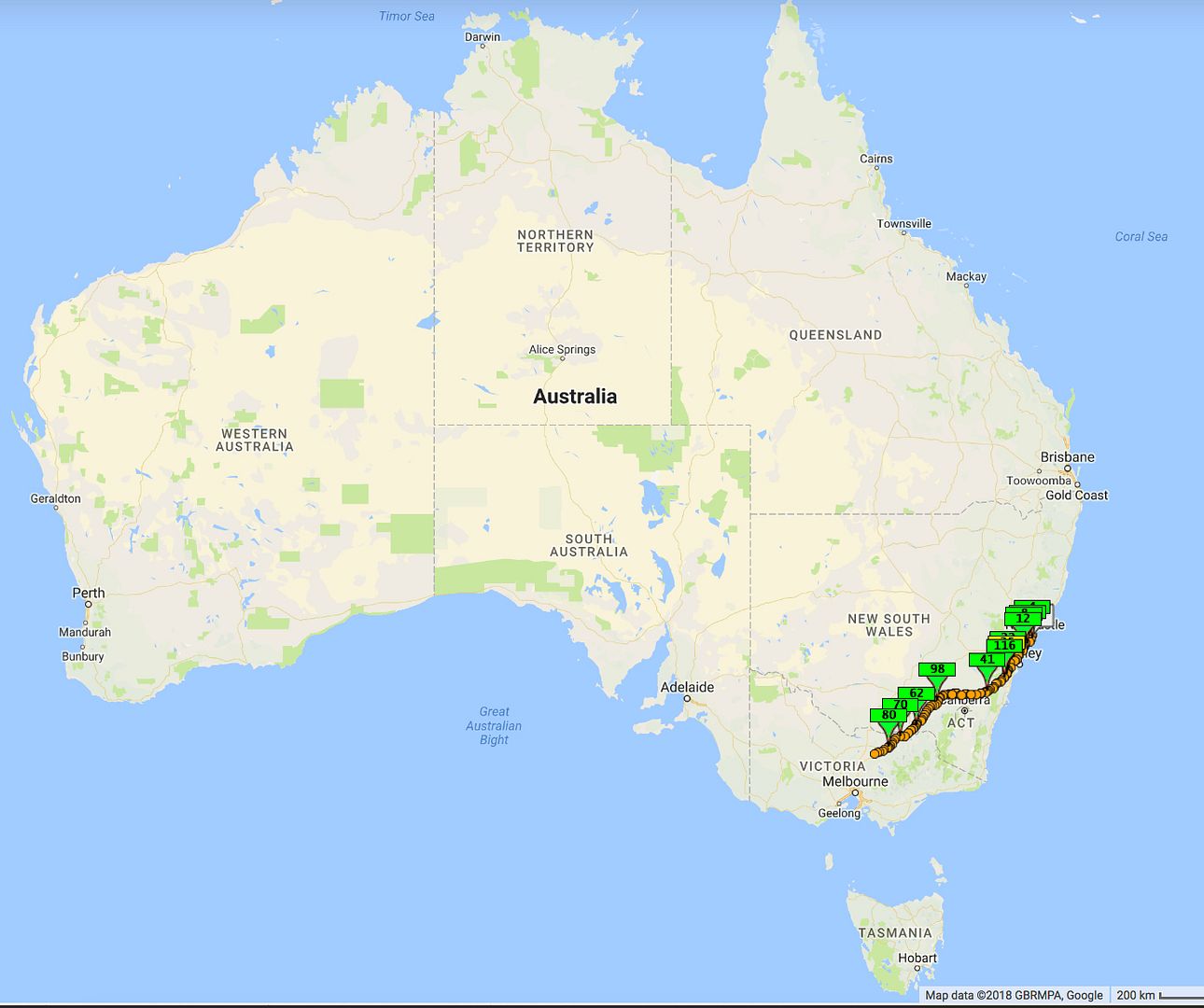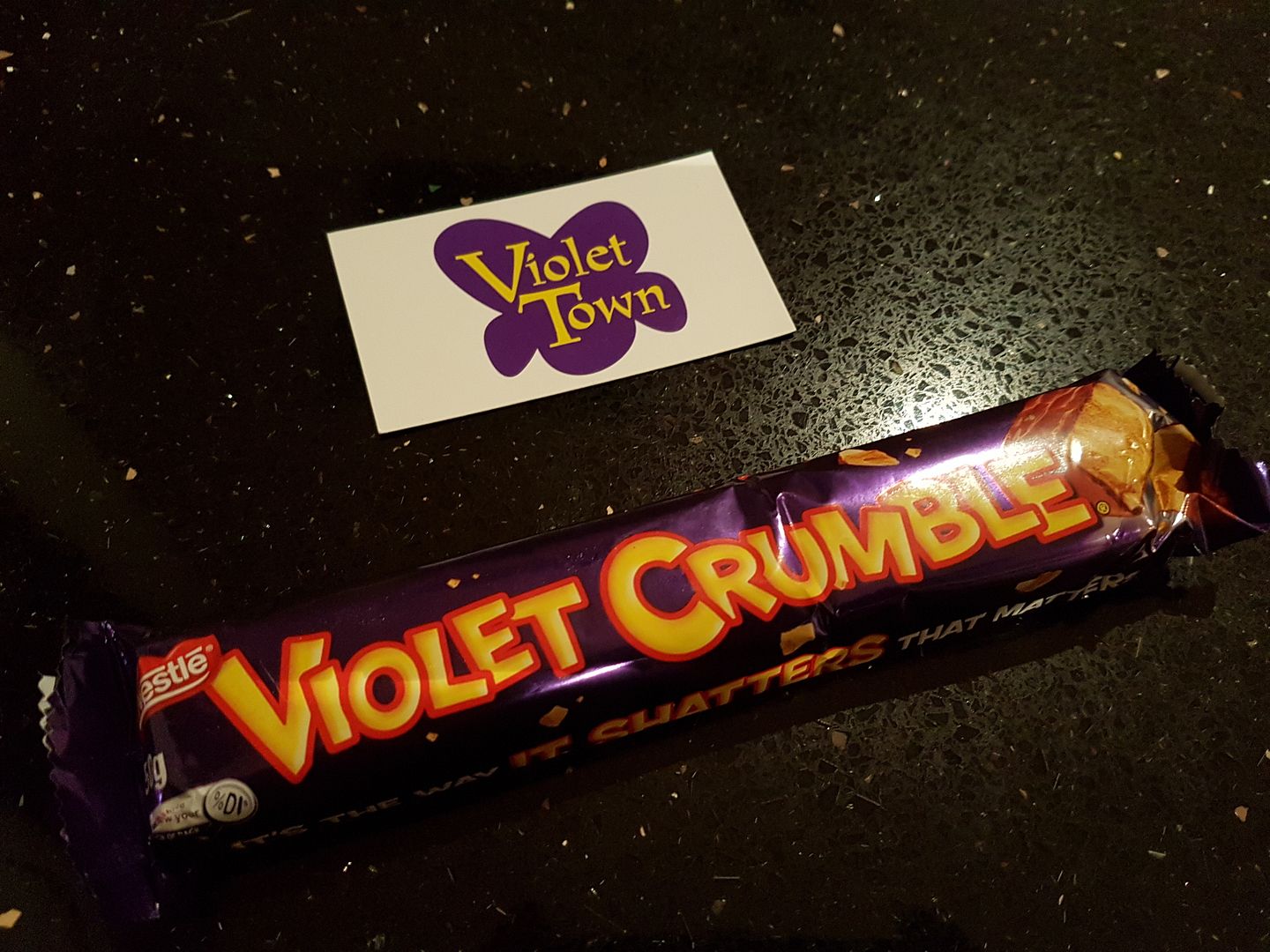 My sister-in-law Violet and I have talked about doing a long distance ride together for quite a while. Getting schedules to line up has been the problem as she is usually unavailable 6 days a week. Violet has not long turned 16. It's school holidays and we finally found the time.
With a start docket showing 02:56hr (all dockets at the end) the Valkyrie odo* showing 16226km and the GPS zeroed we hopped on board at 'my usual' BP servo in Newcastle West. We'd prepped the bike with a couple of airhawks, Violet had a spare pair of gloves, I wore a pillion belt and, um, that's about the extent of the prep.....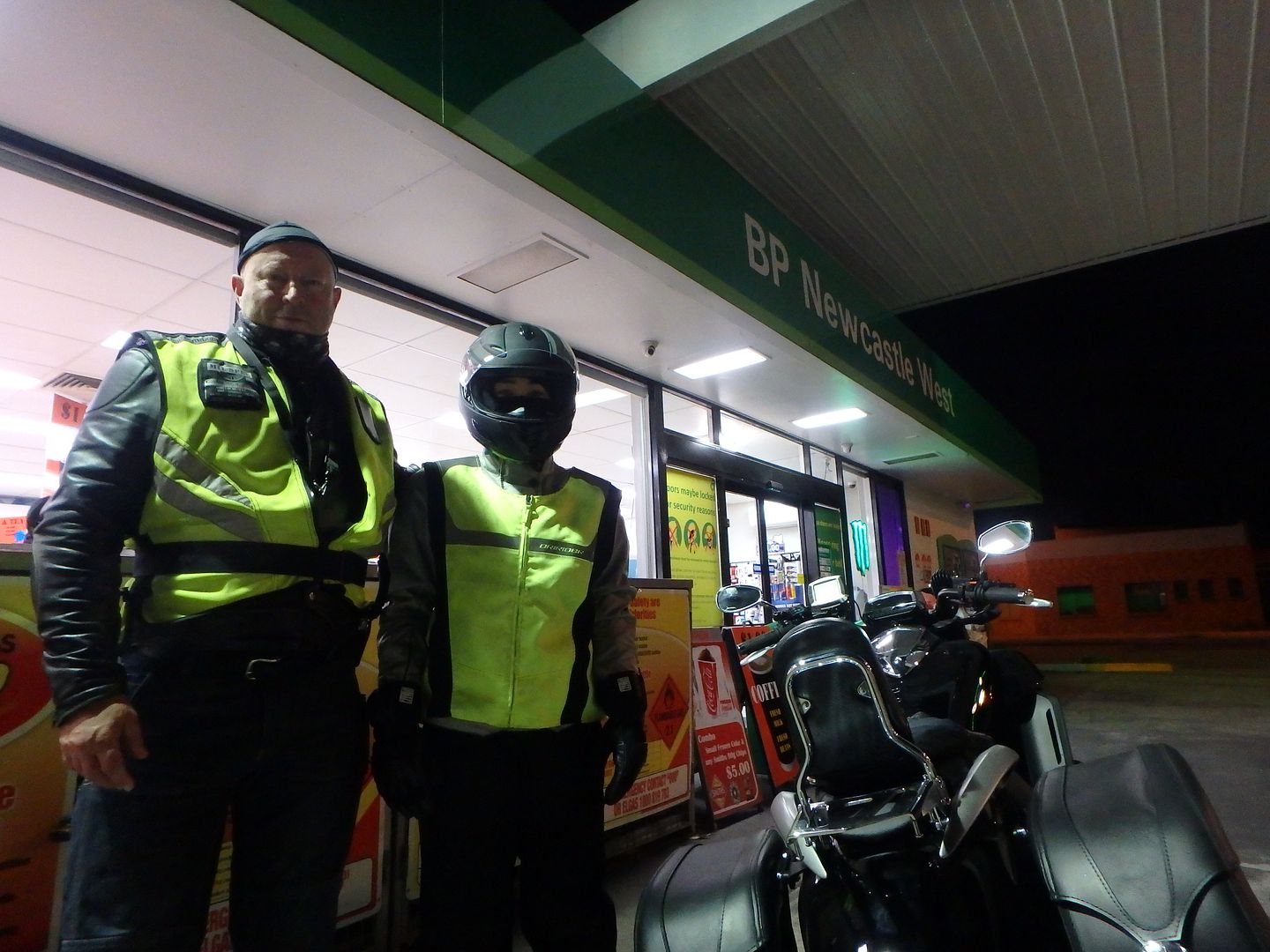 A quick zig across town to Cardiff (03:18hr, 11km) for the first pic at YELLOW Brick Road: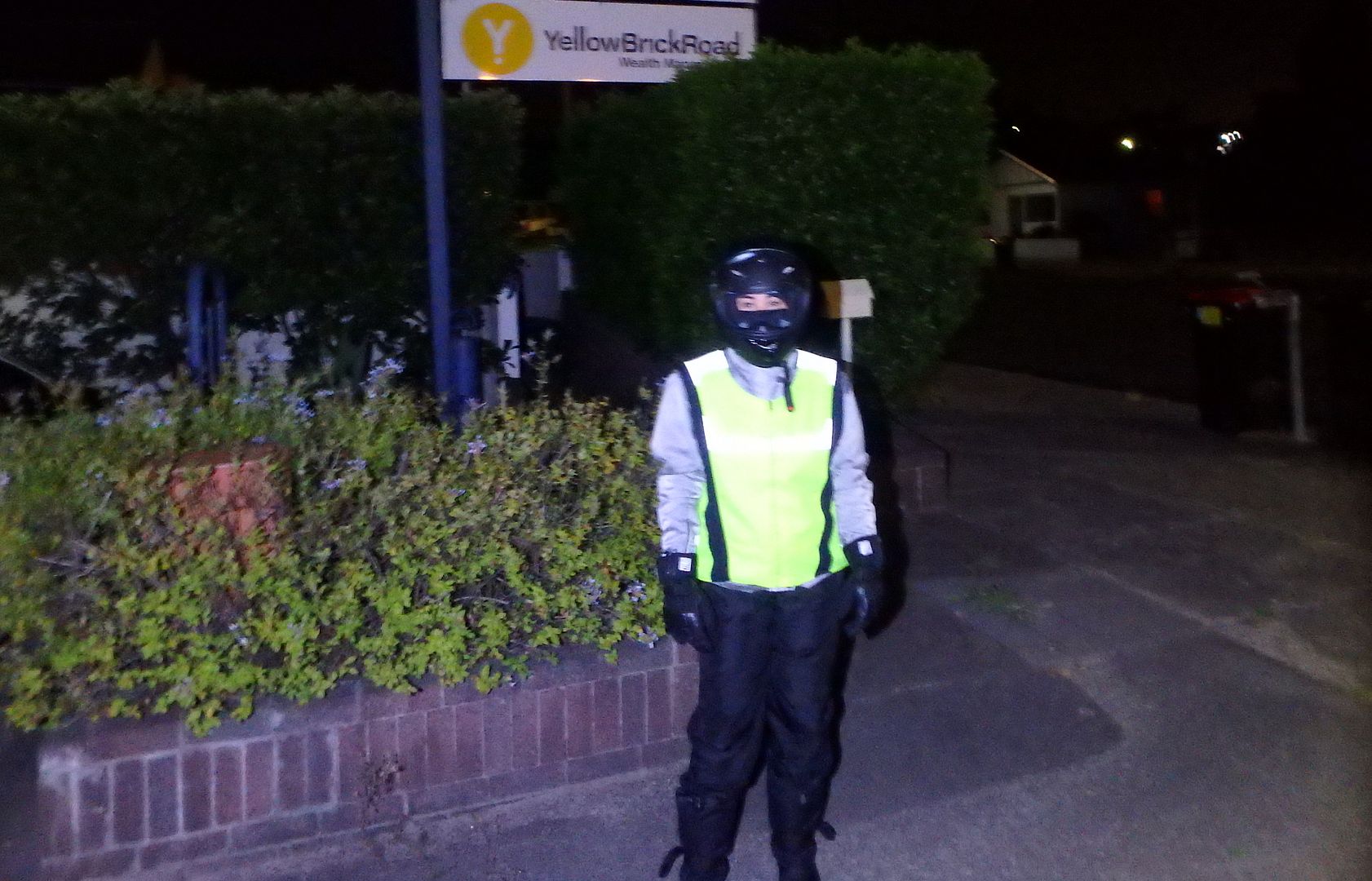 Then a zag to the beach for REDhead Surf Club (03:42hr, 28km):
Southward down the coast we collected BLUEHaven Oval (04:17hr, 68km) where it was starting to warm-up and Violet fog-up: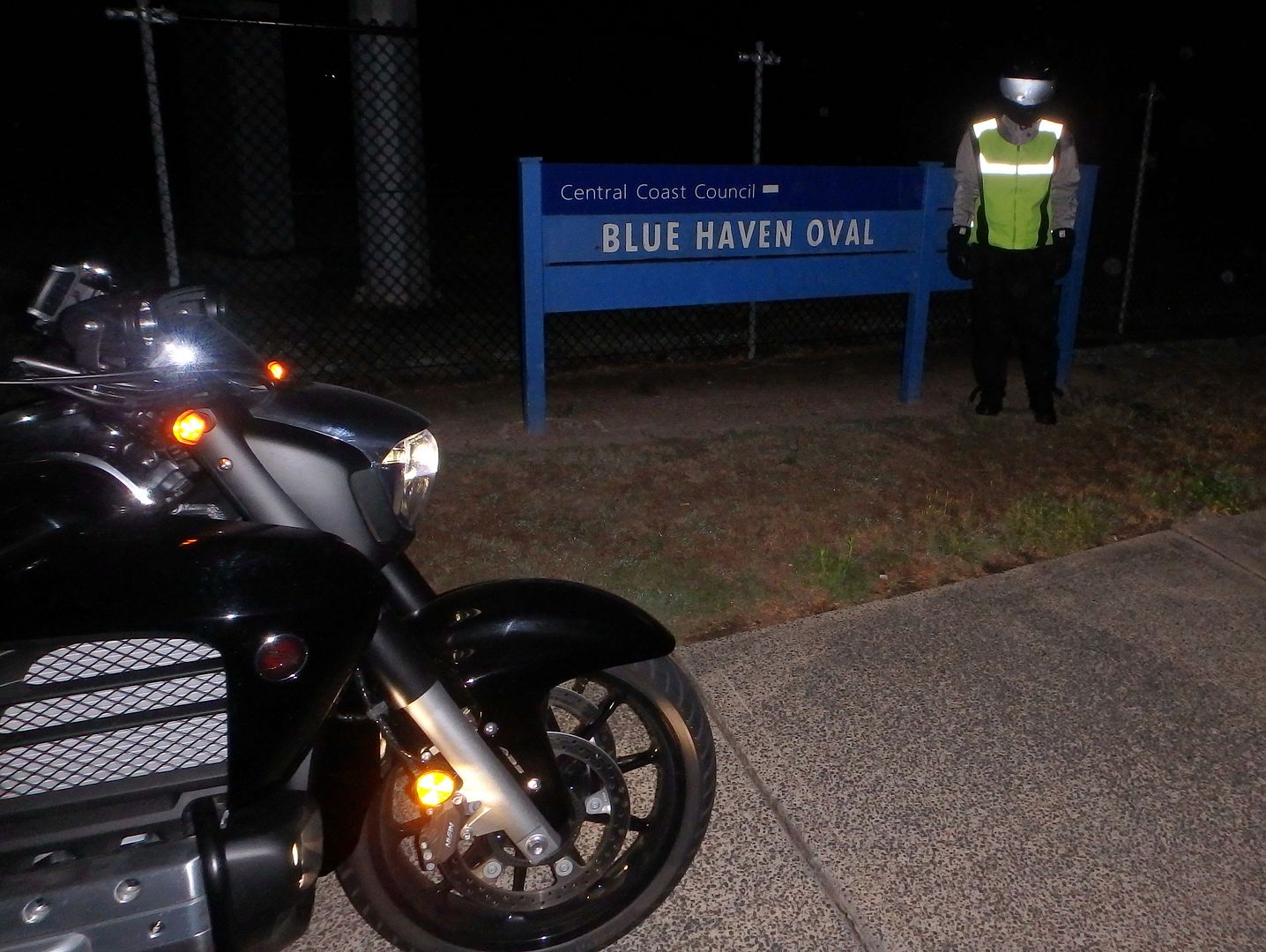 Then a quick pitstop at the twin servos on the M1 freeway for some duct tape to secure the Garmin 550 wire that had been flapping in the breeze (04:33hr, 80km).
Back on the road again we passed through Gosford City for a pic at GREEN Point Shopping Centre (05:20hr, 121km):
After all of the fiddle-faddling the climb up through the Gosford bends was nice, though the rapidly increasing commuter traffic not so... We'd hoped to miss most of that, but knew there would be heaps of traffic southbound. So joining the throng we settled in to a rhythm with hand gestures for communication and both very comfy on the Valk. A while back I put some highway pegs on the bike so when I put either or both feet forward, Violet could stretch out, too.
Next stop south west of Sydney out near Camden at ORANGEville (07:19hr, 251km):
Then into the nearby Maccas for a bite to eat for breakfast. Teenage body clocks don't easily mesh with 03:00hr starts, so once out onto the Hume I pulled in to the Partridge VC rest stop so Violet could have a nap (08:13hr, 267km) at an Iron Butt Motel - a roof overhead, steel mesh table, grapefruit sized pillow - for 90 minutes of shut-eye. I napped for an hour myself, lying on the concrete, calves up on the bench just how I like it.
Hang on, the overall average speed (OA) is well below 40km/h........ Iron Butt 1600km or 1000mile rides need at least 66km/h. This run may be a little tight. We had a quick chat and mounted up. Back on the Hume Highway the high moving average (MA) helps. Warming up by Marulan (10:54hr, 366km, 21.14L, OA 45km/h), we paused for a drink and planned another stop. This ride is a simple down and back, but that means double the time and double the distance but with 'failure' looming it takes commitment. The conditions were ok. Cloudy all day, hot and with a slight tailwind at present. Violet said 'lets push on'.
Sitting on the posted 110km/h limit Holbrook came up soon enough (14:33hr, 692km, 18.21L, OA 59km/h). We could always head home and still bag a 1200km+ day, but Violet wanted to have a proper crack at a long distance. No turning back, then.
Into Victoria and just cruising along. A quick snap when we reached INDIGO shire (15:50hr, 775km, OA 60km/h):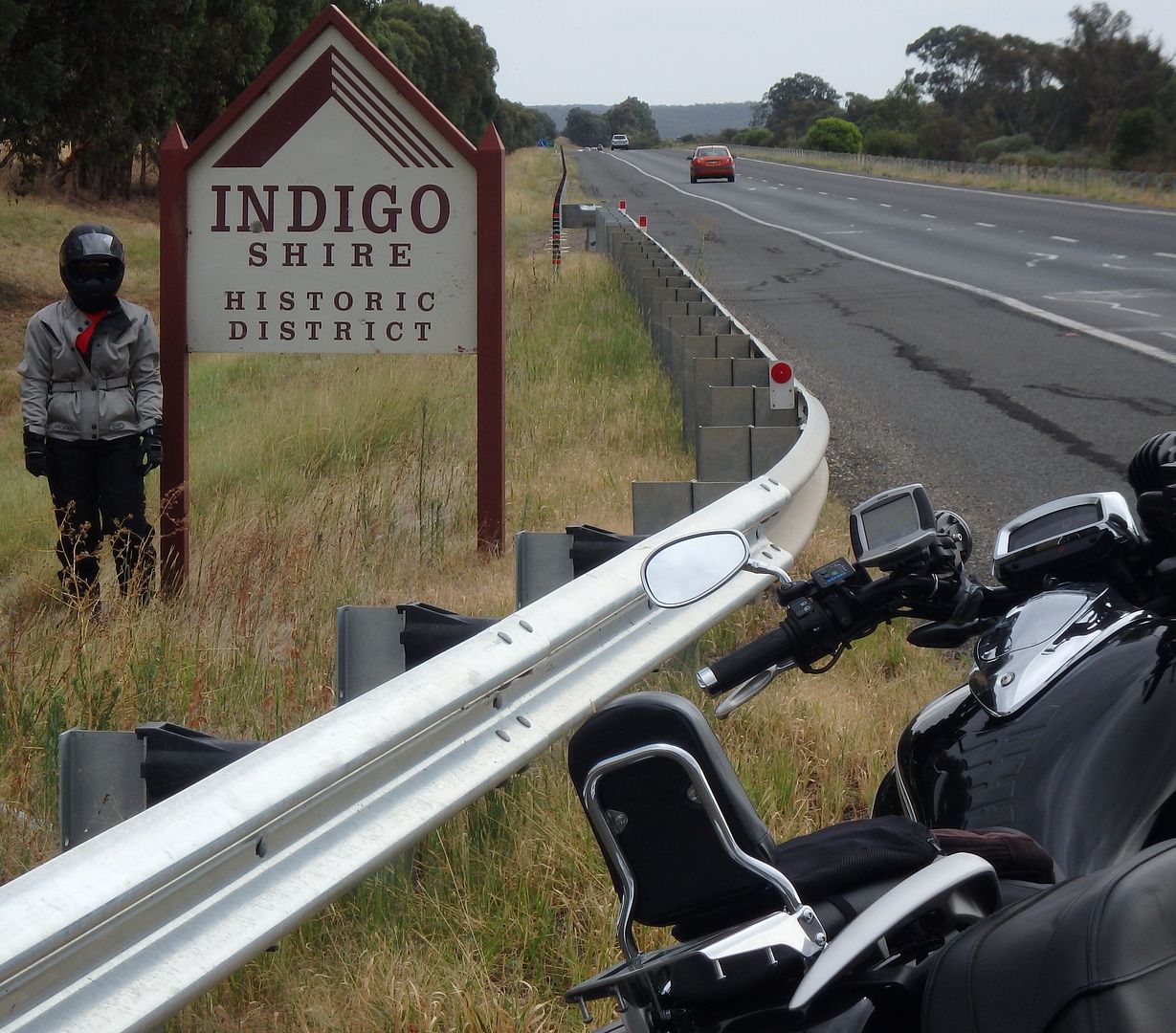 Then not too long after the planned turnaround at VIOLET Town (17:06hr, 895km, OA 63km/h), with Violet clearly getting into the ride: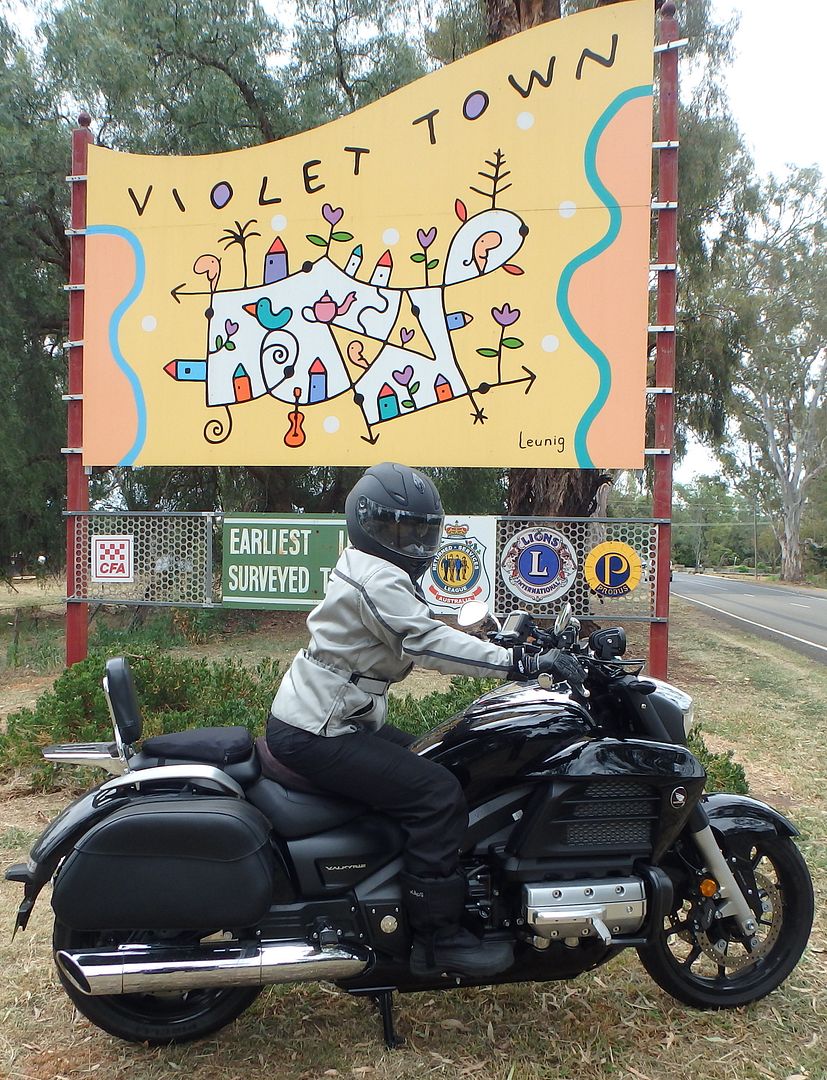 I stopped for a docket but it read "Westside Petroleum" or something. That won't do. Into a cafe to try again. I asked does it say "Violet Town" on the docket? "Yes, why?" I explained what we were doing and introduced Violet. Quick as a flash the bloke whipped a Violet Town fridge magnet from the fridge and tossed it to me and we were out the door, heading north for the first time that day.
Glenrowan for a settler (17:52hr, 952km, 15.65L, OA 64km/h). A drink, a stretch and some texting for Violet.....
Back into NSW and with the sun now down and
with the temperature dropping at last
rolled into Gundagai for a splash and dash (20:54hr, 1222km, 14.48L, OA 68km/h) and a tourist pic: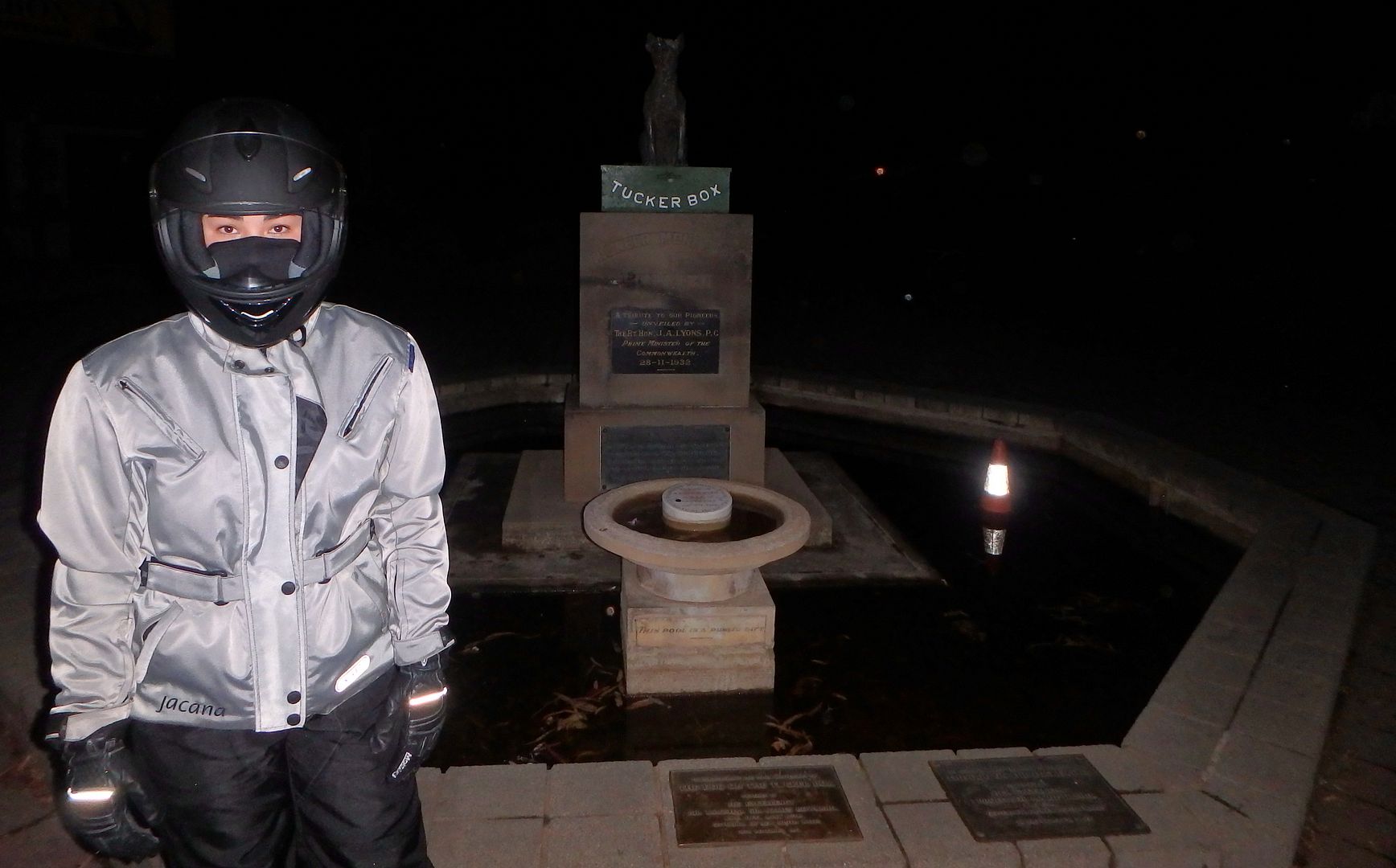 For the next 2.5hr we were treated to a fantastic lightning display up ahead. Covering half of our forward view and mostly just over the horizon but the dozens and dozens of strikes lit up the sky. I kept trying to plot whether we'd crash into the storm or not. Using the GPS pink line and the generally both east slope of the Hume I thought we'd be in trouble, but each time we crept close the road veered away. It sure helped pass the time.
I had to stop at Pheasant's Nest for one last fuel stop (23:44hr, 1505km, 16.38l, OA 72km/h) just south of Sydney. I was impressed with Violet's staying power. As luck would have it there was next to no traffic after that. A foot down at the lights at the start of Pennant Hills Road in the suburbs, then a great run through to the M1 without another stop. Bonus.
Just rolling home from here. A quick break north of Gosford for a few minutes and back on task. Down the hill, through a few roundabouts, a red light or two and we pulled up at the same servo we'd started at almost 24 hours ago (02:23hr, 1741km, OA 74km/h)
Here's Violet at the end of her first 1600km+ day looking as fresh as a daisy.