Discussion Starter
·
#1
·
I was sick of riding around with only being able to carry a single beer and few wrenches. I got on Ebay and bought a used set of Saddlemen Jumbo "Drifter" Slant style bags for $100. Cheap enough to test and not feel bad if they don't work.
Well, they worked. I think they look decent and they're huge. Probably bigger than the OEM bags. So here's what I did..........
Hmm..... looks like it will work.......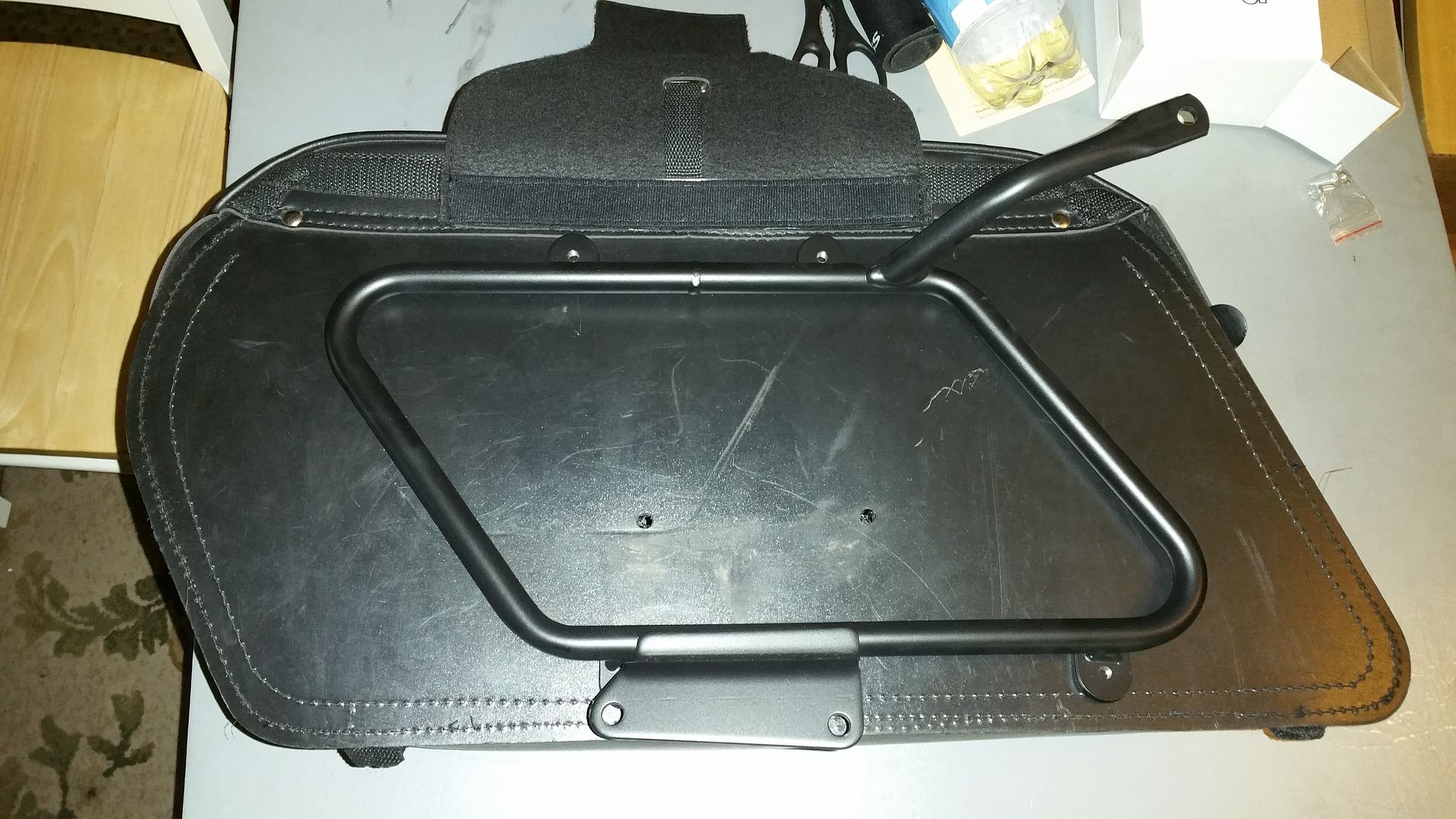 Then I made a template to stiffen and add support to the bags. Saddlemen bags are just thin plastic on the back so you need to give them some toughness. I rode cross country four times on Saddlemen bags using this setup and carried an enormous amount of weight in them with no problems........
Then, mock up your bags where you want them, mark them, put the template inside and drill them. I drilled the OEM bracket metric M6 bolts out and used bigger stainless 1/4" 20 bolts on mine. Put big washers on the inside to distribute the weight on the wood......
Then you're done. I spaced mine about 1/2" forward of the blinkers and they're about a foot behind my leg when sitting on the bike. Plenty of room. I'm not sure if a passenger could get on but it looks like it.